ISPON Warns NIMC, NPC, NIS On Using Foreign IT Companies Against National Interest
By Aanuoluwa Omotosho and Oluwatobi Opusunju
The Institute of Software Practitioners of Nigeria (ISPON) has warned against the use of foreign IT companies to manage Nigeria's database and counseled against exposing the country's strategic intelligence to foreign technology companies who stand a high chance of jeopardizing the country's national interest. According to ISPON, the engagement of foreign IT companies as against local ones to manage operations that border on strategic national interest by agencies such as the National Identity Management Commission (NIMC), Nigeria Immigration Service (NIS), and the National Population Commission (NPC) puts the country on the hangman's noose.
In an interaction with IT Edge News in Lagos, ISPON's President, Mr. James Emadoye insisted that foreign software products are a threat to the security of the country and cautioned government against unwittingly entrusting the destiny of the country to foreign non-stakeholders.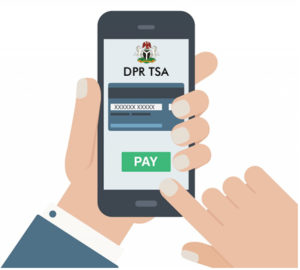 "Why would you put your national database in the hands of foreigners, they wouldn't let you get close to that in their country; they will not. So Nigeria must rethink what they are doing. For example, you want to do national population census and you are using foreigners when you have thousands and thousands of capable people who can do it locally? It's not done and it should not be done and I do believe that Nigerians and the government of the day will listen and ensure that it doesn't happen, said a concerned Emadoye.
Emadoye said that Nigeria's policy makers and administrators have a duty to think Nigeria first and ensure that those driving strategic software infrastructures that affect the nation's overall health across all sectors are primarily Nigerians or Nigerian tech companies.
"Imagine that Nigeria put TSA [Treasury Single Account], for example, in the hands of a foreign software company that means that the foreign company can deal with Nigeria at any time. The codes they know it, the database they have it, and so they are a threat. Imagine that Nigeria puts the whole of its budget in the hands of a foreign software company that means that that foreign country can deal with Nigeria at any time. Information is power, when you put the whole of your life details in the hands of someone else, then you are in trouble and not only that they can just put a code and hold you to ransom, so foreign software remains a threat. It is an area we ought to open to only our people and there are some areas that we should come in and not allow foreigners to go into; one of those areas is software," the ISPON president cautioned.
Controversies have trailed the degree of exposures to foreign elements that data gathered and managed by the NIMC and NIS, as well as those of NPC. All three strategic agencies have been accused of undue exposure of citizens' data and other intelligence to foreign companies. ISPON wants the government to urgently intervene and ensure strategic data and IT infrastructure services including software solutions are locally provided in line with government local content policy and the recent Executive Order No.003 that makes it obligatory for all MDAs to patronise local ICT companies before considering offshore companies.